Airport Show and Global Airport Leaders Summit
The Airport Show is the world's leading B2B event for airport procurement, supplies, solutions, and technology and is the premiere event for aviation professionals from the Middle East, Africa and South Asia. The Airport Show is an ideal venue for visitors to learn about the latest technologies and trends while networking with key decision-makers and gaining first-hand knowledge about current regional airport expansion and modernisation programmes worth over 100 billion USD.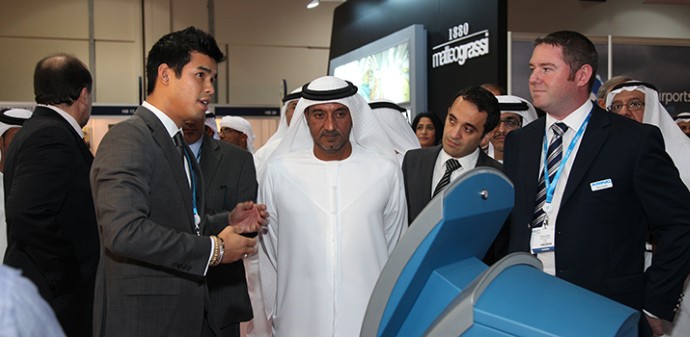 This year will feature the Innovation Podium is an exclusive platform for exhibitors to showcase their products and services to over 7,000 expected visitors and buyers. The Airport Show also offers an excellent opportunity for international brands looking to break into the GCC aviation market. Regular exhibitors include Honeywell, Tensator, Siemens, and ThyssenKrupp, amongst hundreds of others.
As a world-class exhibition, Airport Show 2015 offers an unparalleled combination of high-quality business and networking opportunities for participants. Through Airport Connect and its acclaimed Hosted Buyers Programme, exhibitors and key decision makers from regional aviation authorities can schedule direct business development meetings. Last year's event hosted 92 high-profile buyers from 34 aviation authorities, and 1,623 meetings were conducted on-site. The Business Matchmaking Programme features pre-scheduled meetings between exhibitors and selected visitors looking to source products, services, and technologies during the course of the event. Last year, over 100 pre-scheduled meetings were organised between exhibitors and Dubai Aviation Engineering Projects alone.
Airport Show 2015 is co-located with the 3rd Global Airport Leaders' Forum, a high-level conference that gathers global aviation industry leaders to explore best practices, policy priorities, and effective funding strategies to accommodate the region's aviation growth. The event also includes the 2nd edition of the Travel Catering Expo, which features a complete range of products, services, and technologies for the travel catering industry.
Courtesy : www.dwtc.com